Community Hospital Case Study in Progress: NEED HELP!
It's one thing to facilitate customer co-design efforts for and with clients. It's quite another thing to be in the midst of one that greatly impacts me, personally! For the next few months, I plan to chronicle my own rural community's grass roots efforts to re-claim, revitalize, and re-invent our local community hospital as a vital center of health, wellness, and acute care serving our community. In late July, the people in the four towns on our peninsula in Maine were informed that our 80-year old community hospital would be shut down and converted into a day-time walk-in clinic.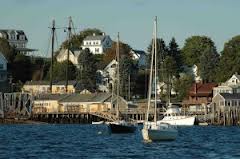 Like many crises that spawn community activism, ours has a deadline. On April 1, 2013, our local hospital will lose its certification as a Critical Access Hospital and will close its emergency department and lose its hospital beds. As you can imagine, this was unwelcome news to members of the community, many of whose lives have literally been saved by this local hospital. Although there are other hospitals within an hour as the crow flies, we are at the foot of a long peninsula which is served by a single road that becomes impassable in snow storms and clogged with traffic in the summer. So, easy access to an emergency room and a hospital is important both to locals, to our year-round retirees, and to our many summer residents who are prone to boating, fishing, and auto accidents.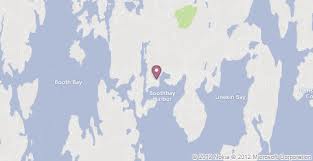 There are two big issues:
1. How did this decision come to pass, can it be reversed, and who is to blame? That debate has generated a huge amount of debate and discussion. The best analysis of how we got here can be found in two posts in the Scientific American blog network by Dr. Judy Stone, a respected clinical physician and medical researcher who summers here in Boothbay Harbor, Maine. For Judy, what's happening in Maine is "déjà vu" to what happened to the community hospital in which she served in rural Maryland: Hospital Merger Deja Vu—Scientific American blog network which, like our community hospital was subject to decisions made by a parent company without seeking any input from local citizens, She cautions that other rural hospitals need to be vigilant to keep the same thing from happening to them, as top down decisions are made without the involvement of community members.
2. Where do we go from here? Assuming that we can wrest back control of our local hospital and elect our own board, what services do we want it to offer and how can we make it viable from both an economic and a quality of care standpoint? That's the part of the initiative that I find most compelling. So I have thrown my hat into the ring to help facilitate the community-based families-physicians-community-insurers co-design efforts.
What I can report so far is that there's an outpouring of energy and self-organizing initiatives underway. It's truly inspirational to see a small New England town spring into action. This is where the deep-rooted tradition of open discussion and debate in town meetings is serving us well, supplemented by local cable TV, an excellent local newspaper editor and staff, and, of course, the Internet.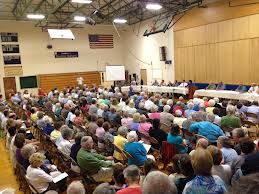 What's surprising to me is that by engaging the community early in helping to shape the future of its rural hospital, the management of MaineHealth could have tapped into the creativity and expertise of its residents, who include, by the way, many renowned genetic researchers.
In her second post, Big Fish Eats Little Fish: Warning to Rural Hospitals, Dr. Judy Stone discusses the role of telemedicine in enabling rural hospitals to provide high quality emergency care. That's definitely one of the plans on the table. Our goal is to have a viable business plan and strategy in place by early January.
I'll keep you posted on our progress as our community co-designs better healthcare and wellness options for its 6,000 year-round and 20,000+ seasonal residents.
HELP NEEDED: If you have any experience dealing with local politics, small town communities, rural health care, working within large healthcare systems, and/or facilitating grass roots action, and spawning strategic conversations to facilitate positive change where a group of citizens can take control of decisions affecting their lives, please reach out to offer advice!
0 comments