How Empowered are your Employees, Really?
Our Customer Experience maven, Ronni Marshak, provides another example from her own recent travels of a missed Customer Experience opportunity.
We all know that mishaps that impact customers are GREAT opportunities for organizations of all types to prove they care. Ronni's travel saga starts off with such a mishap, followed by a great caring "save" on the part of the hotel staff. But, when she asks for one more thing, the experience falls apart, leaving her with a bad taste in her mouth for the property and the brand.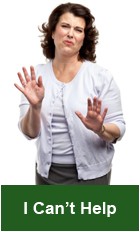 When you read her story, you decide: Is Ronni right that a hotel manager should be able to provide a small monetary restitution or voucher of equivalent value? Or, is she being a too-pushy customer?
And, what do you think? When you want to provide the perfect "rescue" of a bad customer experience, to boost loyalty at that important moment, should your employees have a budgeted amount of money or vouchers they can offer to smooth things over, in addition to scurrying around to fix things?
Read Ronni's article:
Un-Empowered Employee Limits a Customer Experience "Save"
Microtel Tries its Best but can't Completely Remedy a Bad Situation
By Ronni Marshak, Senior Consultant, Patricia Seybold Group, June 4, 2015
0 comments