How to Use Customer Scenarios as a Sales Tool
We, and our clients, typically use Customer Scenario Mapping (and Customer Journey Mapping) as a technique to design improved customer experiences and to invent new products and services based on the "jobs" that customers need to do. However, it's also a great sales tool. When a group of sales people and marketers are involved in identifying and streamlining Customers' Scenarios, they build a deeper understanding of the customers' contexts, desired outcomes, moments of truth, and conditions of satisfaction. Armed with this information, they can proactively counter objections and seem almost miraculously in touch with the customer's unvoiced concerns.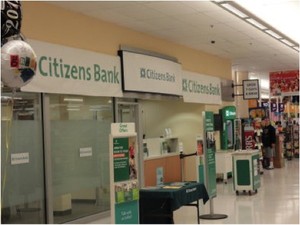 Ronni Marshak, one of the co-designers of our Customer Scenario Mapping approach, found herself evaluating the sales techniques of a Citizens Bank assistant branch manager. She was impressed that, through careful listening—which all good salespeople do—he was able to discern most of her moments of truth and provide acceptable mitigations for them. But where he fell short was being able to come up with an offer that would actually meet her desired outcome and conditions of satisfaction. We recommend that sales people be trained in how to identify all the elements in customers' critical scenarios.
Getting the Desired Outcome Right
Citizens Bank Did a Good Job Selling a Prospect, but Couldn't Meet the Ultimate Goal
By Ronni T. Marshak, EVP and Senior Consultant, May 29, 2014
0 comments