New Focus on Customer Service Integration by Major Customer Service Suppliers
In Q1 2014, eGain, IntelliResponse, and Oracle announced new customer service integration. The eGain SAP Certified integration allows contact center agents to search and access the eGain Knowledge Base from the SAP CRM agent console using eGain's FAQs, natural-language and keyword search queries, topic trees, and guided help search methods. The IntelliResponse Virtual Agent (VA) for Salesforce integrates IntelliResponse VA with Salesforce Service Cloud, adding virtual assisted-service to the Service Cloud Console, the Customer Portal, and Service Cloud Communities. In the Oracle Service Cloud February 2014 release, the dynamic forms API for the Customer Portal enables developers to configure a page that asks the customer for additional information, dynamically, before submitting the incident.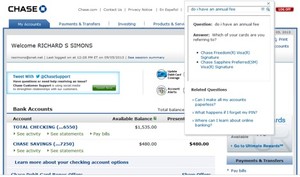 Customer Service Integration is one of the key criteria in all of our frameworks for evaluating customer service products. Customer service integration can reduce cost to serve and increase customer satisfaction. Integration expands and streamlines the customer service experience. It makes it easier for customers to get answers to their questions and solutions to their problems. It makes it easier for customer service agents to help customers.
For example, from our framework for evaluating virtual agent/virtual assisted-service products, we state, "Through integration with external customer service applications, virtual agent software product deployments can escalate to assisted-service chat or contact center telephone channels, deliver virtual assisted-service on social networks, and/or can answer a wider range of questions, questions that involve the data in cases and accounts, for instance. Integration makes virtual agents more powerful, creating a richer, broader, and deeper virtual assisted-service experience. Integration lowers cost to serve, deflecting/avoiding high-cost interactions with live agents."
The important integration targets for several types of customer service applications are shown in the table below. Our evaluation frameworks are the source.
Customer Service Integration

Customer Service Application Type

Integration Targets

Virtual agent

Account management
Case management
Contact center
Knowledge management
Live chat
Social networks

Social customer service

Account management
Case management
Contact center
Communities
Knowledge management

Contact center/Case management

Account management
Communities
Knowledge management
Live chat
Social networks/Social customer service
Virtual agents
Table 1. In this table we present the key integration targets for several types of customer service applications.
Individual customer service applications typically do not package integration with external customer service applications. We've heard from suppliers of these applications that integration can be accomplished by their professional services organizations, that it's a "simple matter of programming," and that they've written this code for many of their customers. That may be so, but professional service programming is not product. New releases on either side of the integration interface mean additional custom programming. Programming is never simple.
Alternatively, licensees of these products commonly do integration "at the desktop." Customer service agents' desktops have a window open for each of the applications they need to help answer their customers' questions or solve their problems. Integration at the desktop is complicated. The integration burden is on agents.
In practice, we've seen much broader and deeper customer service integration within CRM suites and customer service suites such as Oracle Service Cloud and Salesforce Service Cloud.
For example, Salesforce Service Cloud and Salesforce Sales Cloud are both implemented on the Salesforce1 platform. Platform resources include account data so account management is built into Service Cloud. The Service Cloud Console gives agents access to cases. Salesforce Knowledge, the firm's knowledge management offering; Salesforce Communities, the firm's internal communities offering; and Live Agent, the firm's live chat offering, are Service Cloud features. Salesforce Social Hub, a feature of the Radian6 component of Salesforce Marketing Cloud, which provides social listening and interaction capabilities, integrates social customer service. While many of these features are separately packaged and separately priced, all are very tightly integrated and that integration is "in the box."
We hope that more customer service suppliers will recognize the value in customer service integration. Customer service integration makes their offerings more attractive. It helps their customers create and deliver a better customer service experience, reducing cost to serve and increasing customer satisfaction. It makes it easier and faster for their customers' customers to get answers and solutions. That's a win, win, win, a no-brainer for sure.
Customer Service Supplier and Product Update
1Q2014 Quarterly Overview: Renewed Focus on Customer Service Integration
By Mitch Kramer, Senior Consultant, Patricia Seybold Group, June 5, 2014
0 comments