Social Customer Service Is Built into Oracle Service Cloud Social Experience Product
This week, we are publishing our evaluation of the August 2013 Release of Oracle Service Cloud Social Experience. You may be more familiar with the product by its former RightNow CX Social Experience or Oracle RightNow Cloud Service Social Experience names. Oracle acquired RightNow in January 2012 and, without a formal announcement, renamed the product sometime during 2Q2013. One other point about the acquisition—the former RightNow R&D team has continued to develop the product, has continued to work out of the former RightNow headquarters site in Bozeman, and has continued the regular, quarterly releases of the product.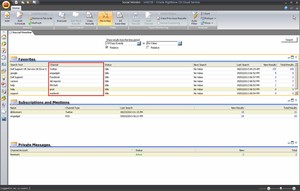 Social Experience is one of three "Experiences" in Oracle Social Cloud. The other two are Agent Experience and Web Experience. Each is aptly named for the channel that it supports. The three share a base of common data (Customers, accounts, cases, and knowledge items, for example) and services including business rules, process management, user management, and reporting. Also, product packaging and pricing puts Social Experience "in the box" with Agent and Web Experience. So, social customer service is really built into Oracle Service Cloud, and that's its key strength and differentiator.
Social Experience has these three components:
Communities, which supports internal community capabilities of posts and responses on topic threads. Oracle Service Cloud Social Experience Communities is based on technology developed by HiveLive that the then RightNow acquired in 2009.
Social Monitor, which provides capabilities to monitor posts on the social web—Facebook, Twitter, YouTube, and RSS feeds as well as Communities, to analyze the content of monitored social posts, and to interact with social posters.
Self Service for Facebook, which lets organizations deploy Oracle Service Cloud web experience and Communities capabilities on their Facebook pages to help Facebook users access Oracle Service Cloud Social Experience Communities and knowledgebase as well as to create cases.
Facebook, Twitter, YouTube, RSS, and Social Experience Communities are the social sources monitored by Social Experience. While these are certainly the key social networks, the product does not monitor some sources that are critical to customer service, particularly external communities, forums, and blogs. These are sources that customers very commonly use to get answers to questions and solutions to problems. That Social Experience doesn't monitor them is a serious limitation. Oracle already has the technology to address this limitation, technology that came with its June 2012 acquisition of Collective Intellect. Collective Intellect's IP was social monitoring and analysis technology. Oracle told us that it's working on integrating this technology with Oracle Service Cloud.
Oracle Service Cloud Social Experience
Built-In Social Monitoring, Analysis, and Interaction
By Mitch Kramer, Senior Consultant, Patricia Seybold Group, September 27, 2013
(Read the short sample and download the full article in PDF.)
0 comments