Can Sears Cross-Channel Experience Restore Profitability?
We seem to keep circling back to the retail icon, Sears. Sears has always interested me because I grew up with its "wish book" big color catalog which arrived every autumn. Like many American kids, I would pour over the toys pages and circle the ones I wanted Santa to bring me for Christmas.
Sears was noteworthy as a retailer in that it catered to rural America, as well as blue collar America, and black America (although many of the pictures in its catalogs depicted white families living the American Dream). Now its customers and its marketing reflect the true melting pot that is the current American landscape.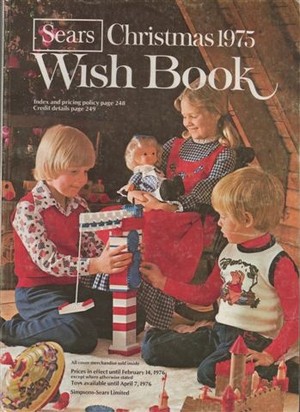 I was not a fan of the Lands' End acquisition by Sears, but I followed it closely and wrote about the "store within a store" concept.
I was not happy when hedge fund activist, Eddie Lampert, took over the company and merged it with K-Mart. I understood from the beginning that this was a financial engineering move to gain value from the two chains' massive real estate holdings across the US and Canada.
But, we have followed the efforts of Sears and K-Mart. Ronni Marshak has written a few times about Sears' customer experience efforts and challenges, finally "firing" Sears as a customer due to frequent customer experience snafus.
In 2014, Sue Aldrich took another look at Sears Holdings' digital marketing strategy at the behest of Adobe, whose suite of tools Sears had been using to deliver personalized, 1 to 1 marketing messages to its member/customers. So, this week, I did a bit more research and amplified Sue's analysis to paint a picture of the current state of the once top retailer in the U.S.
Sears' Holdings has been losing money for a number of years. But the retailer has embraced four relatively long-term turn around strategies, that may be about to return the company to profitability:
Divesting retail assets (Sears Canada, Land's End)
Restructuring real estate (Selling retail holdings to a separate REIT)
Turning customers into members and using big data and 1-to-1 marketing to drive cross-channel sales and increase wallet share
Aggressively embracing cross-channel retailing with a focus on customer convenience
What interests me is that it appears as if Sears' customer experience and technology strategy, led by Leena Munjal, SVP of Customer Experience and Integrated Retail, is very customer-centric and quite innovative. Yet, the majority of the company's stock is owned by hedge funds and institutional investors, most of whom care more about the company's real estate assets than they do its retail prowess (or lack thereof). What an odd mix of strategic intent!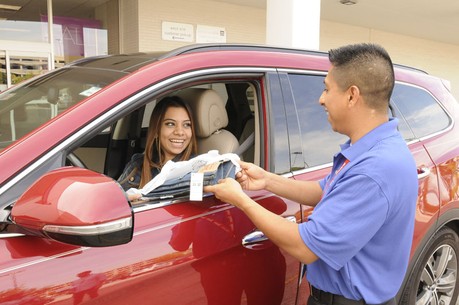 Sears Holdings now offers curbside pick up, or returns and exchanges and pick up.
This week, Sears Holdings named Joelle Maher as its new President and Chief Member Officer "for the Sears format," according the press release, which goes on to say: "She will be responsible for developing the Shop Your Way® member-centric business strategy for the Sears format, managing the Sears P&L and aligning merchandising, marketing, pricing and selling with the needs of our members."
Her background: "Maher comes to Sears Holdings from Gymboree Corporation, where she served as chief operating officer and was responsible for leading all operational aspects of the company, including stores, planning and allocation, real estate and construction, international, distribution and logistics, operational process and strategy, and information technology. Prior to Gymboree, Maher spent seven years at Levi Strauss & Company in various senior leadership roles including serving as executive vice president and president, Global Multichannel Retail. She also worked at Lucky Brand Jeans for seven years, and began her career in merchandising and planning roles at Old Navy, Macy's East and Lord & Taylor."
This sounds like good news! The combination of Joelle Maher and Leena Munjal leading the CX charge sounds like a winning team.
Our Articles about Sears:
Digital Transformation at Sears Holdings: Data-driven Personalization Fuels a Member-Centric Strategy -- July 2015 (This article is available for download for members of our Customers.com Strategies and Technologies Services)
The rest of the articles are available to ALL members:
0 comments