Culture Nurtures Innovation at Luck Stone
How Values-Based Leadership Fosters Innovation in a 90-Year Old Company
This is a great story about a 90-year-old commodity business that is differentiating through culture and innovation. This division of Luck Companies sells crushed stone to commercial construction sites, road builders, and residential builders. Their business consists of extracting rock from quarries, crushing it, and delivering it to job sites. How much room for innovation can there be? Quite a bit! Luck Stone has embraced values-based leadership. With a history of innovation when it comes to mining operations, now the family business is focusing on customer-inspired innovation.
NETTING IT OUT
What if your business is turning big rocks into little rocks and selling crushed rocks to contractors at construction sites? How much room do you have for creativity and innovation?
At Luck Stone, a multi-generation, family run, rock quarrying business in Virginia, it turns out that there's a lot of appetite for innovation. Although innovation was already in its DNA, Luck Stone created a process and a framework for innovation over the last five years. It's paying off.
They started by instilling values-based leadership into the company. They studied their customers intimately. They picked thorny problems to solve. They worked in cross-functional teams to create, implement, and gain value from their experiments.
Luck Companies' Values-Based Culture Fosters Innovation
Quarrying and Selling Stone for Three Generations
You might be surprised to discover that a stone quarrying and stone crushing business can be on the forefront of innovation and management culture. I certainly was. I shouldn't have been. Multi-generation family-run businesses often have very strong values-based and customer-oriented cultures. These kinds of cultures tend to foster innovation.
Luck Companies started out as a single stone quarry. In 1923, Charles Luck, Jr. bought the Sunnyside Granite Company in Richmond, Virginia. At the time, seven men used sledgehammers to mine the granite and load it by hand into mule-driven carts. Over the next forty years, Luck expanded the business by buying up more quarries. In 1930, his quarry in Manakin, Virginia became the first crushed stone operation in Virginia to convert from steam-powered to electric powered operations. Charles Luck, Jr., known fondly as "Pop Pop" to both family and industry insiders, was inducted into the Pit & Quarry Hall of Fame posthumously in 2013.
"At Luck Companies our mission is to ignite human potential through Values Based Leadership and positively impact lives around the world."
Here's a good story about Pop Pop's attitude towards adversity told by his grandson, Charlie Luck, the current CEO of Luck Companies—which by now has four thriving subsidiaries and a charitable foundation:
"My grandfather, 'Pop Pop,' established our first quarry site in 1923 and quickly realized the impact weather conditions had on our business. He kept rain gauges in the trunk of his car to give to associates and customers. Based on the amount of rain that entered those gauges, folks were able to determine how long it would take a site to dry out and proactively prepare as needed.

The idea is that what goes into that rain gauge, you cannot control. It's what you do, based on that input, that you can control."

~ Charlie Luck, Luck Companies' CEO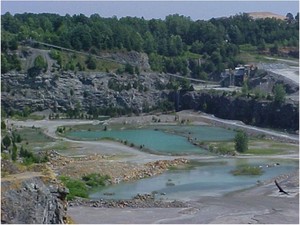 By the time Charles Luck, III, Pop Pop's son, joined the company in 1955, it had grown to five crushed stone plants, including a limestone operation, and changed its name from Sunnyside Granite to Luck Quarries. Ten years later, son Charles took the reins and Pop Pop moved to Chairman of the Board. Under Charles, Luck Quarries kept expanding and innovating. In 1972, they pioneered by implementing computerized ticketing (dispatch) at sales offices. In 1976, they opened an architectural stone center—the first retail showroom for crushed stone. In 1977, they developed fully automated, unattended stone crushing plants.
In 1982, the company changed its name to Luck Stone Corporation.
The current CEO, Charlie Luck (Charles Luck, IV) joined the family firm in 1987 after four years spent building and racing cars on the NASCAR racing circuit.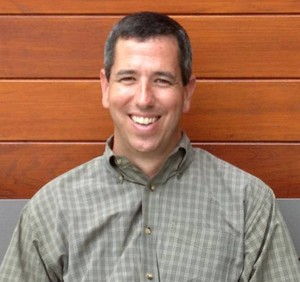 By the 1990s, Luck Stone had 14 crushed stone operations, six Architectural Stone Centers, and one sand and gravel plant. The company had also branched out into environmentally responsible property development with Luck Properties. Other innovative firsts in the 1990s included: the first self-service stone-loading system, one of the industry's first crisis management programs, and an early computer monitoring system for crushing operations.
"Luck Companies has a long background of DNA in the innovation space. We've never been satisfied with the status quo. We're always trying to do things in unique ways and to try new things to add value…. we've been known as an innovator in operational excellence."

~ Travis Chewning, Director of Innovation, Luck Stone
By the time the Luck Companies had reached its 80th year, Charles S. Luck, III (Charlie) was CEO; his father, Charles S. Luck, III, was Chairman of the Board, and Luck Stone had acquired Lee Tennis/Har-Tru, now called Har-Tru Sports, a provider of clay tennis courts, lighting and court accessories. The architectural stone centers had become both a new brand—Charles Luck Stone Center—and a leading supplier of architectural stone with global sales and distribution.
Reconstituting a Values-Based Culture at Luck Companies
By 2002, CEO Charlie Luck realized that something was wrong. The company had been growing rapidly. (Luck Companies is now the parent company with four divisions: Luck Stone, Charles Luck Stone Center, Har-Tru Sports, and Luck Development Partners.) Sales and profits were up. The number of employees had tripled in 10 years. Operations were no longer centralized, but managed by division and by region…(more)
(Download the PDF to read the entire article.)
Sign in to download the full article
0 comments