Doug Engelbart's Design for Knowledge-Based Organizations—Part 1
Required Technology: Open Hyperdocument Systems
I interviewed Doug Engelbart about his design for knowledge-based organizations and, in particular, how to support concurrent development and application of knowledge within and across organizational boundaries. Doug Engelbart was driven to help people address really complex issues. One path is to support collaboration through the use of a Dynamic Knowledge Repository.
Enduring Value: Knowledge Creation and Dissemination
Understanding the Knowledge-Value Equation
In 1985, Japanese futurist Taichi Sakaiya published The Knowledge-Value Revolution (Chika Kakumei), a book that quickly became a best-seller in his country. It was translated and published in America in 1991. One of Sakaiya's contentions is that the knowledge portion of all goods and services will be the most highly valued by consumers. His basic premise is that human society, by nature, gravitates to the consumption of those resources that are most abundant. And, in the coming decades, knowledge and time will be our most abundant resources. Our economic systems, our social systems, and our businesses are already in the process of evolving into their new "knowledge-value" forms. But only those individuals and organizations that can capitalize on capturing, leveraging, and incrementing the knowledge portion of their goods and serviceds will be the survivors in the new economic order—a world in which mass-produced, identical goods will have given way to goods custom-produced by entrepreneurial, information age, knowledge workers.
Collaborative Knowldge Work: Key to Coping with Increasing Complexity & Urgency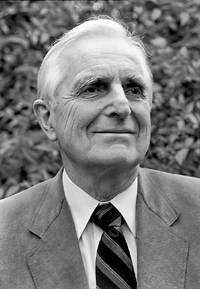 Doug Engelbart came to similar conclusions about the value of knowledge 40 years ago when he began to speculate about the impact of two converging trneds he witnessed in the world around him: increasing complexity and increasing urgency. He correctly presumed that humans would not be able to deal with the spiraling effects of these two inexorable demands on business and society. Since his academic training was that of an electronics engineer, he turned to electronics to find some antidote for the ills he knew were about to beset modern society. Engelbart realized that the key to dealing with increasing complexity was human collaboration. Many human minds with different perpectives, different specialties, and different experience bases working together and sharing their knowledge, perpectives, and experience would be able to master complex tasks no single human would be able to master.
(Download the PDF to read the entire article.)
Sign in to download the full article
0 comments