IBM Watson Engagement Advisor Update
Virtual Assistants that Use Cognitive Technology to Think and Learn
How does IBM Watson Engagement Advisor stack up in providing virtual assisted-service across customer service channels? Its innovative use of cognitive technology makes for virtual assistants that can answer many types of customers' questions and, through usage and feedback, can learn to answer more of them.
Answers are short passages of content from a knowledgebase of documents. Cognitive, NLP, and machine-learning technologies are used to understand the questions and then find the answers from within document content. Watson Engagement Advisor can engage customers in prompt and response conversations when their questions are too vague or too ambiguous to answer directly.
NETTING IT OUT
You can use IBM Watson Engagement Advisor to deploy virtual agents on web and mobile self-service channels and in contact center assisted-service channels. The virtual agents understand, and can answer, customers' English language questions of many types—simple facts, definitions of terms, descriptions of topics, yes/no or true/false, or the steps in a procedure, or an approach to troubleshooting a problem.
Organizations purchase subscription licenses for cloud deployment of Watson Engagement Advisor. To date, we estimate that there are approximately five live deployments in corporate customer accounts and more than 250 partners have licensed it.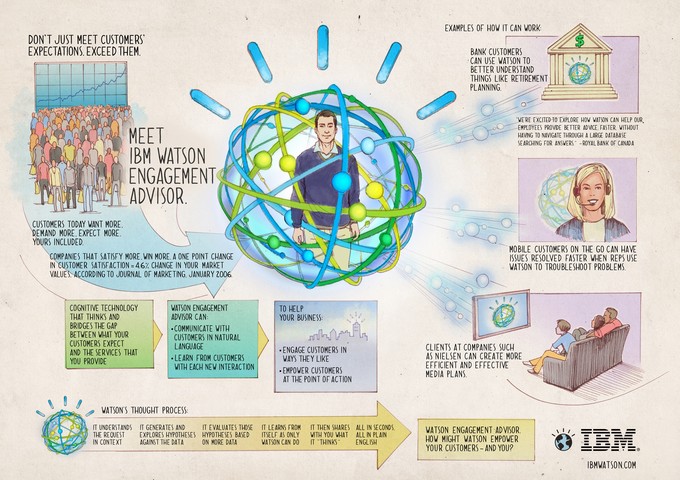 Watson Engagement Advisor earns a good report card. The product earns Exceeds Requirements grades in Knowledge Management and in Findability. These are the most important evaluation criteria for virtual assistant applications. We found that Watson Engagement Advisor was innovative, powerful, and flexible in both these areas, although support for complex interactions is a bit limited in the current release. Watson Engagement Advisor Needs Improvement in Customer Service Integration and in Reporting and Analysis. IBM has work to do in both of these areas.
We recommend consideration of Watson Engagement Advisor for organizations interested in adding cross-channel virtual assisted-service to their customer service application portfolio. It's particularly appropriate for large U.S. organizations in financial services, telecommunications, healthcare, high-tech, or retail with appetites for leading edge technology, and for software developers who would like to satisfy those appetites.
Watson Engagement Advisor offers the potential to transform customer service.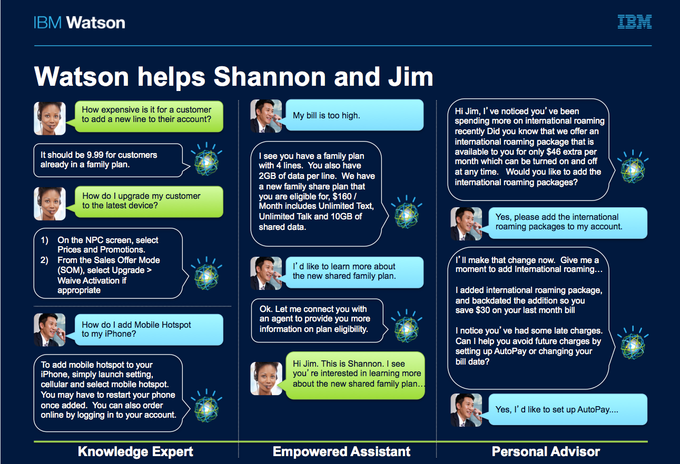 Customer Service
Customers Have Questions and Encounter Problems
In the course of doing business with you, customers have questions and encounter problems. Those questions and problems arise during activities that customers want or need to perform in order to do their jobs or live their daily lives.
Why do they have questions? Because they don't know, don't understand, can't figure out, or can't find the information, the service, or the procedure that they need to accomplish their goals. Customers might ask:
What's the minimum age for a minor to fly unaccompanied?
Can I rollover a 403b retirement plan to you?
How do I get the upgrades to the product that I bought two years ago?
Why do they have problems? Because they can't figure out how to.....more
(Download the PDF to read the entire article)
Sign in to download the full article
0 comments