Priorities for Microsoft's New CEO
Focus on Cross-Platform Mobile Application Development & Customer Clouds
Will Microsoft's new CEO, Satya Nadella, be gutsy enough to strike out on a new path? Will he insist on supporting only Windows Phone app development? Or will he unleash the might of the millions of developers who use Microsoft's software development tools to develop apps for every brand of mobile phone?
Will Nadella focus on private enterprise clouds (essentially virtualization of your data center), or will he support enterprises to deploy distributed customer clouds in countries all around the world?
NETTING IT OUT
This is my Open Letter to Satya Nadella, Bill Gates, and John Thompson—the new Microsoft leadership team—about what will save Microsoft's bacon.

"Dear Satya,
It's not focused enough to say your strategy is mobile + cloud.
Microsoft should empower development of multi-OS mobile apps. These apps should interact with one another and with customer-critical applications hosted by enterprises of all sizes in secure, private, locally-hosted Microsoft-supplied Customer Clouds.
Your sweet spot should be low bandwidth-intensive, feature phone apps that will empower people in third-world countries and in rural areas. Most people in the world are not wealthy. Most of us don't want to live and work in big cities.
You've lost your way in the enterprise, but it may not be too late if you can address CIOs' biggest showstoppers: BYOD chaos, security of customer data, migration to the cloud, and rapid, agile, application development.
Respectfully
Patty Seybold"
NEW MICROSOFT MANAGEMENT TEAM
Why I like the New Team
Microsoft has a long-awaited new management team. There's a new CEO, Satya Nadella, a new Chairman of the Board, John Thompson, and a new role for former CEO Bill Gates—to focus on new product development. We like the new team. It doesn't try to buck the Microsoft culture but rekindles some of what made Microsoft great in its heyday—motivating development teams to create good solutions in response to clear and focused challenges.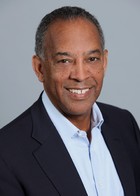 Gates' New Role. Fifteen years ago, Bill Gates explained to me that his modus operandi as CEO was to issue a challenge: e.g., "an OS that boots up instantly," and then let different groups within Microsoft vie with one another to meet that challenge. He would praise the teams that came closest to his original goal, and challenge those who didn't seem to get it, by explaining what was wrong with their approach. So, by instilling internal competition and supporting "fail fast" efforts, he believed he was motivating employees to excel. Bill Gates is now back as a mentor to the product development teams at Microsoft. He'll be the key person to whom development teams will present their fledgling ideas for a thumbs up/thumbs down.
Bill Gates now has a different perspective. He has spent the last 12 years traveling and working in the third world. I am certain that experience will serve him well as he specifies requirements for future Microsoft products.
Nadella: Next-Gen Business Models? Satya Nadella has proven his ability to develop profitable products that take advantage of new technology platforms—most notably, cloud computing and search. It's important to note that...(more)
(Download the PDF to read the entire article.)
Sign in to download the full article
0 comments