Zendesk
Cross-channel Case Management, Knowledge Management, and Social Customer Service for SMB and the Enterprise
Whether your organization is a small or medium-size business or a large enterprise, if you're considering a solution for your self-service, assisted service, and social customer service channels, you should take a look at Zendesk, which has over 30,000 customer accounts around the world. This report provides a detailed and objective evaluation of Zendesk's solution.
We evaluate customer service offerings against our Evaluation Framework for Customer Service Software, which was updated in October, 2014. We've been evaluating customer service software solutions for two decades. Cloud-based customer service offerings enable faster and easier deployment than software systems you install and maintain in-house. But, your organization still needs to integrate this software with all your customer-impacting applications and processes. This report will save you time and answer your questions.
NETTING IT OUT
Zendesk is a cloud-based customer service offering. It provides case management, knowledge management, communities, collaboration, and social customer service capabilities across assisted-service, self-service, and social customer service channels. Zendesk, Inc. a San Francisco, CA based software supplier, introduced Zendesk in 2007.
Zendesk, Inc. offers subscription licenses and Zendesk deploys on the company's multi-tenant cloud computing infrastructure.
Zendesk has a very large customer base; likely 30,000 customer accounts or more. Most are small and mid-sized business, although recently, large enterprises have been licensing the product.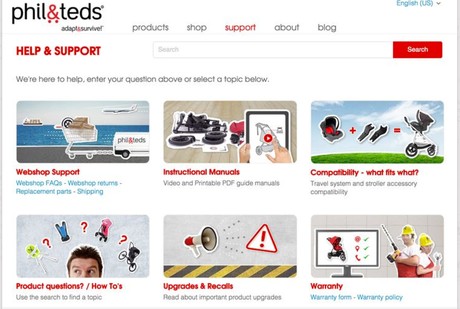 Zendesk earns a very good Report Card—Exceeds Requirements grades in Product Management, Case Management, Customer Service Integration and Meets Requirements grades for all other criteria. Zendesk's Needs Improvement grade in Social Customer Service is less an issue with packaged capabilities than it is a requirement for a specialized external app designed for, and positioned for, wide and deep monitoring of social networks.
Recently added capabilities—tight integration with Salesforce.com, packaged dashboards and reports, and support for 14 languages, for example—address requirements for larger organizations. As a result, businesses from one-person customer service shops to global enterprises license and deploy Zendesk to provide a comprehensive, cross-channel customer service experience that can help answer customers' questions, solve customers' problems, and create, manage, and resolve cases.
We recommend that you consider Zendesk as the core of your customer service application portfolio. Zendesk's core case management capabilities are strong, its language support is very good, and its integration with external applications is excellent.
Zendesk, Inc.
Zendesk, Inc. is a publicly held (NYSE:ZEN) supplier that was founded in 2007 in Copenhagen, Denmark and is now based in San Francisco, CA USA with a staff of more than 1,000 employees. The company was formed to help organizations promote, establish, and maintain deep relationships with their customers through "simple, affordable, and open" cloud-based customer service applications. Zendesk has been very successful. It has grown rapidly, becoming a leading customer service software supplier for the SMB market and becoming a public company in 2014.
Customer Service Best Fit
Assisted-service case management was Zendesk's first customer service app and remains the core of the offering. Tickets are Zendesk's cases. Zendesk's case management key capabilities and differentiators are:
Business rules-based automation of case management activities
A wide array of case sources
Support for agent desktop implementation in 14 languages
Zendesk, Inc. added knowledge management and community capabilities with Zendesk Help Center feature in August 2013. Help Center knowledge management capabilities are highlighted by a hierarchical knowledgebase organization, support for implementing knowledge items in 40 languages, and good facilities for knowledge findability. Knowledge change control is a bit limited. Help Center communities' capabilities include a conventional multi-threaded post/comment forum. Importantly, Help Center Community questions can become Zendesk Tickets.
Social customer service capabilities focus on Facebook and Twitter. They give deployments a reasonable start for delivering customer service on social channels. Additional, external products with richer monitoring and interaction capabilities will likely be required.
Zopim Chat implements Zendesk's live chat applications. Zendesk, Inc. acquired Zopim, then a Singapore-based software supplier, in March 2014. Zendesk, Inc. offers Zopim Chat as a stand-alone offering or as a separately priced and separately packaged Zendesk feature.
Zendesk, Inc. built Zendesk for the cloud and, beginning in 2012, migrated from third party hosting to implement its own cloud-computing infrastructure in third party datacenters for its customers' Zendesk and Zopim Chat deployments. Currently the Zendesk infrastructure uses datacenters in Sacramento, CA, Ashburn, VA, and Dublin IR, although third party hosters continue to provide backup and some customer deployments. Zopim Chat deployments are all hosted at the Dublin datacenter.
Zendesk, Inc. is serious about the availability and the security of its infrastructure. The company continually publishes the availability of its cloud-computing infrastructure on https://www.zendesk.com/support/system-status/. Availability has been 100 percent from March 2015 through June 2015 and, as of July 13, 2015, has been 99.967 percent for the most recent twelve months. ...... more
Subscribers to our Customers.com Technologies service can download the entire 62-page in-depth product review.
Sign in to download the full article
0 comments